TIBA Training|China Railway Construction Property Customized Training, Unlocking Service Superiority
---
Good service providers will always improve through thinking and learning, because they will always put the customer experience first. This time, because of the same goals and expectations, TIBA & China Railway Construction Property Guiyang Branch Dutch Butler Customized Training Camp officially opened on July 1, 2020.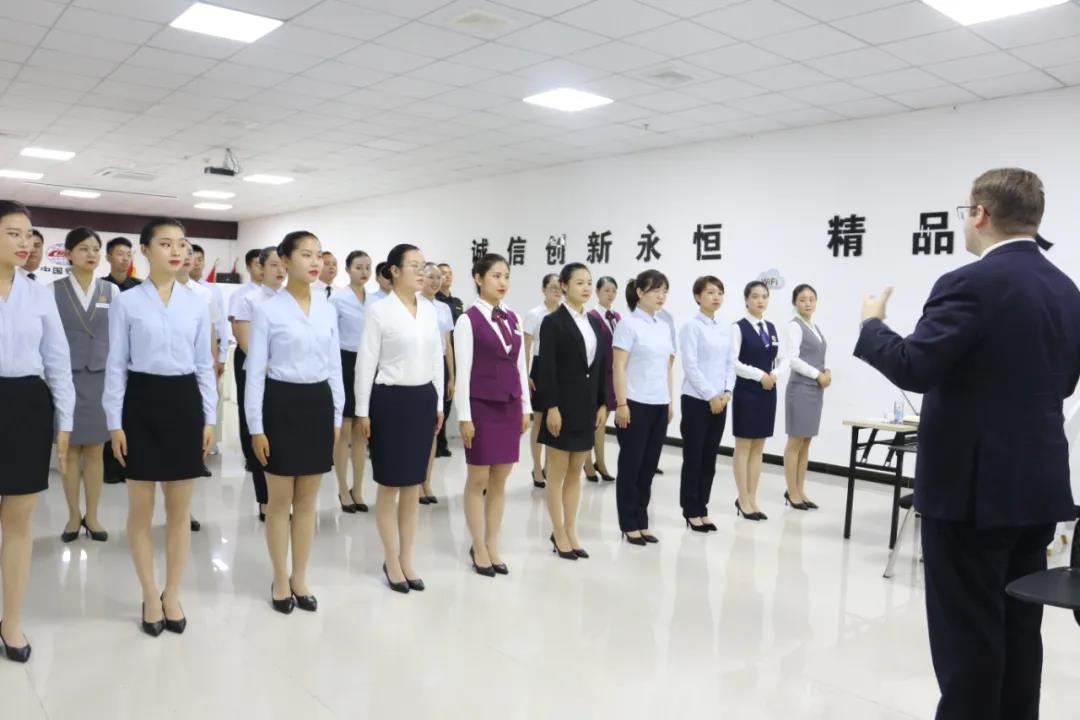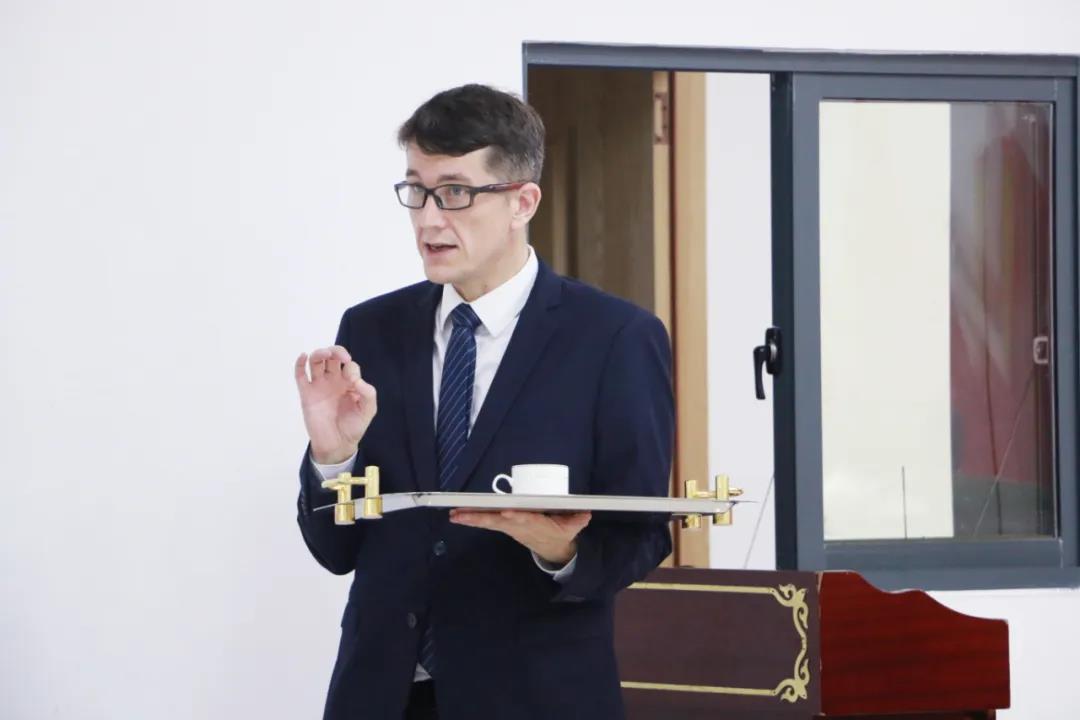 The Netherlands International Butler Academy represents the highest benchmark in the field of international butler service, and it also represents a spirit of service that pursues the ultimate. Butlers have received very professional training, do things properly, and provide perfect service to customers with extremely high standards.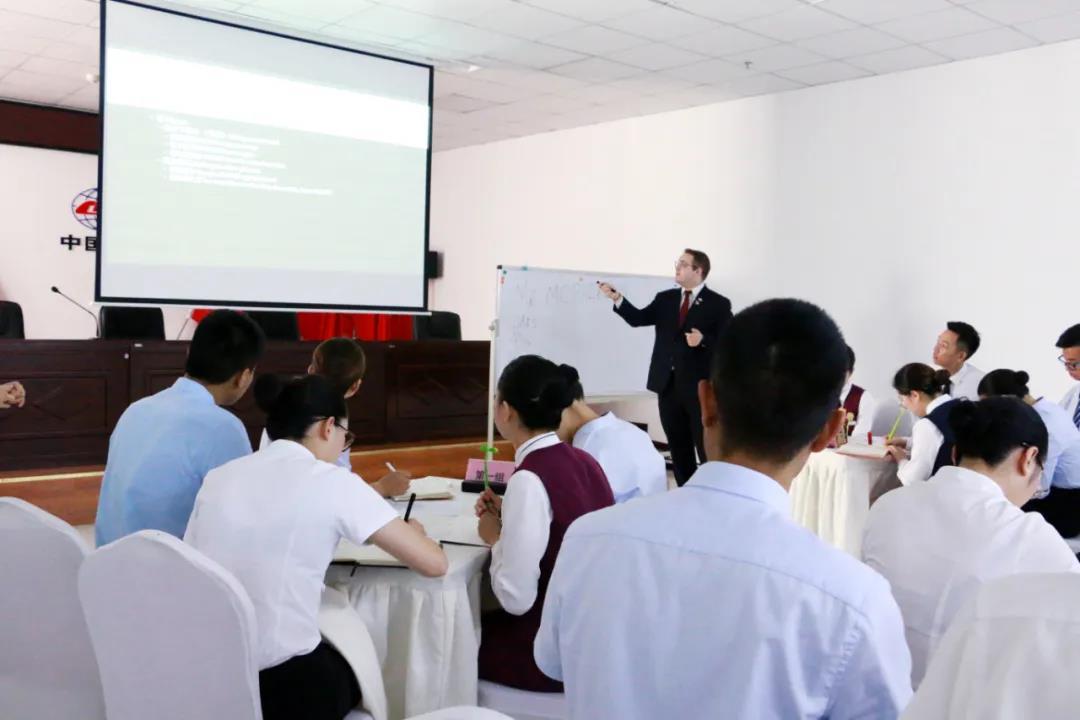 In this training course, TIBA tailored a set of exclusive courses based on the actual situation and needs of China Railway Construction Property Guiyang Branch. The course starts from five aspects: butler service high-level sense, butler service skills, butler service design, butler service concept, and butler service image, and provides multi-dimensional butler service teaching for trainees of China Railway Construction Property Guiyang Branch.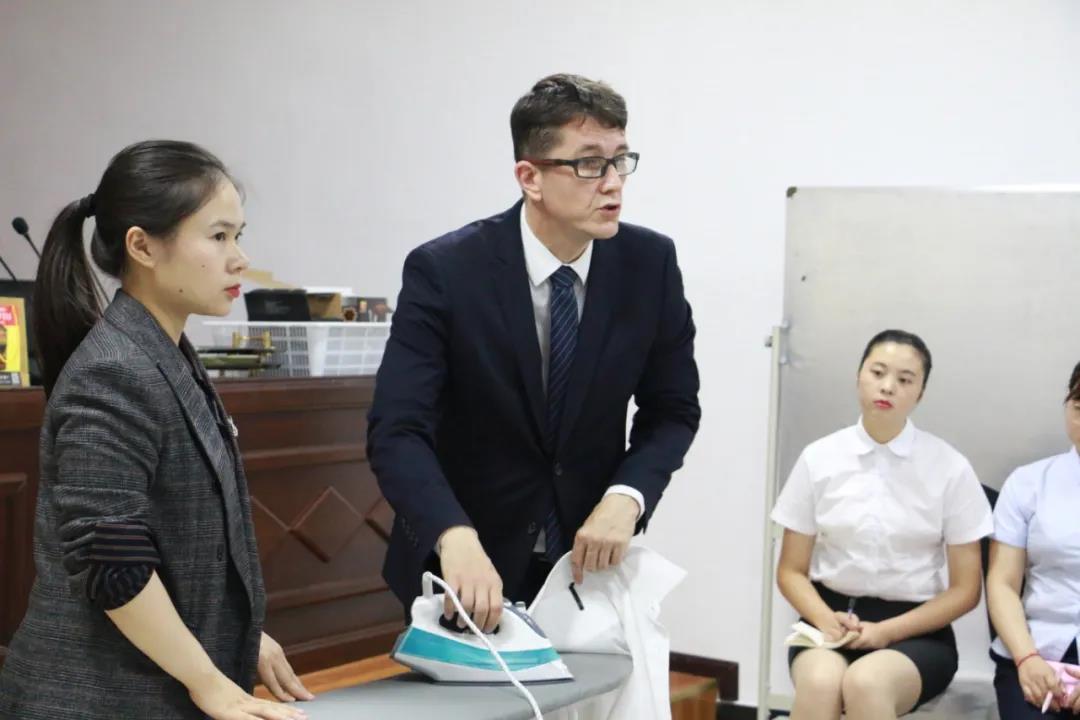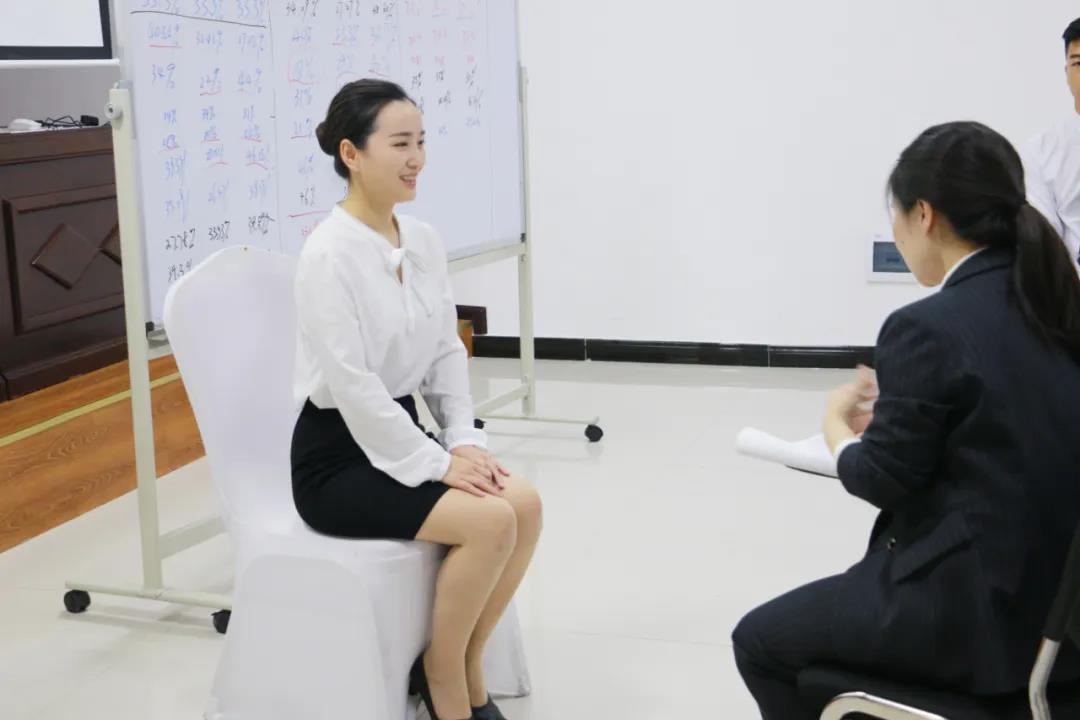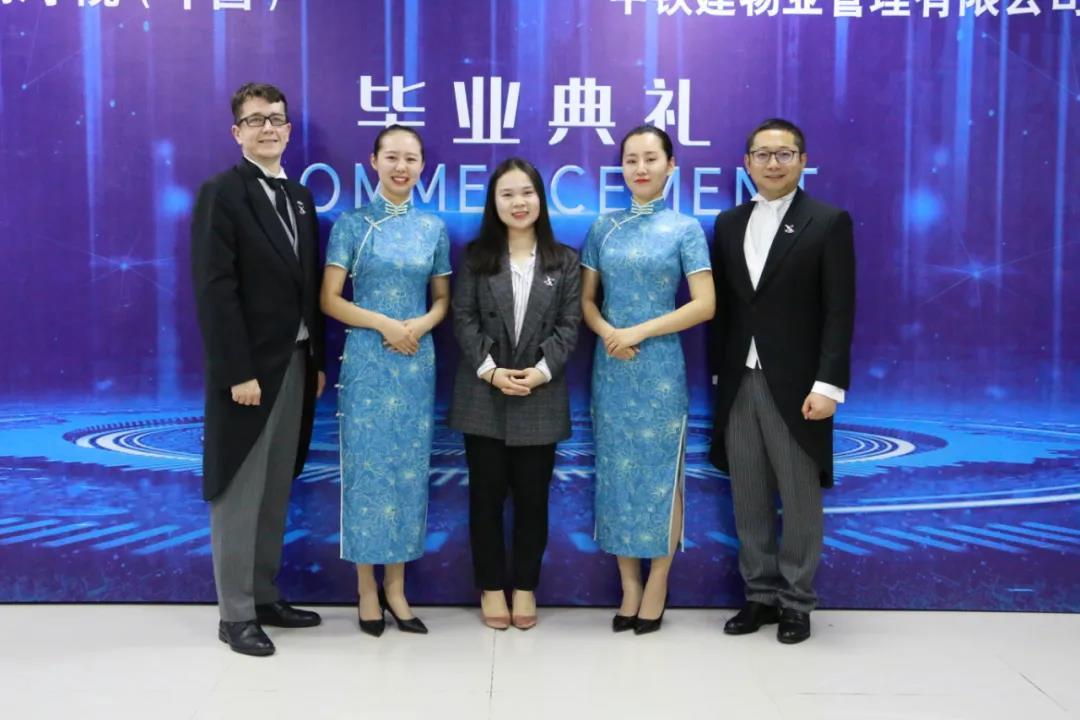 The trainees who participated in the training said that the instructors of TIBA gave them a more updated understanding of high-end services, both in terms of professional skills and service thinking. After ten days of customized training, the training butlers of China Railway Construction Property Guiyang Branch completed the final assessment with excellent results, and all obtained the completion certificate of customized training from the Dutch International Butler Academy.
The advancement of customized training business makes TIBA a reliable partner for customers.
To be invincible in the market, modern property service companies must create greater value by improving service quality. TIBA tailor-made courses based on the characteristics of the company's own development, injecting new energy for high-quality development into corporate services. In the future, welcome more [you] to join us and make China's service force together!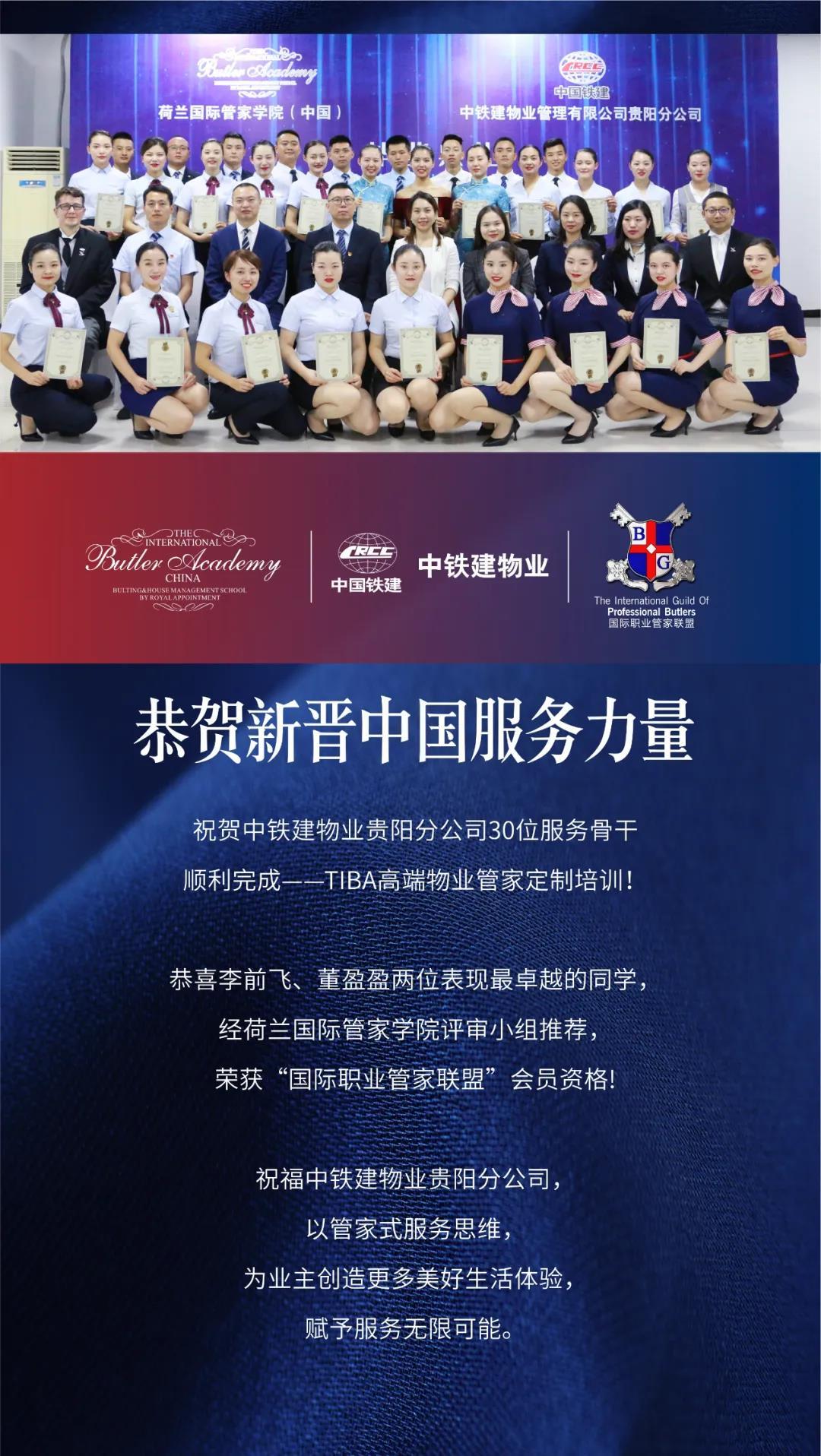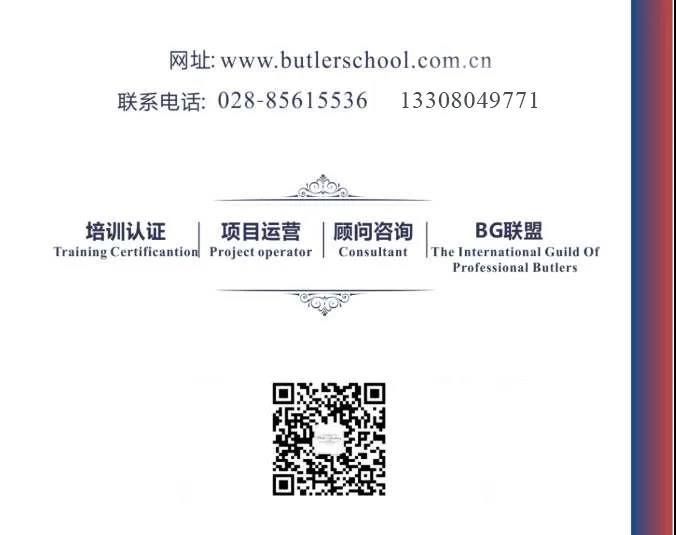 China Railway Construction Property & TIBA, reached multi-city and multi-platform brand cooperation
---
The presentation and improvement of project quality by high-end services are being valued by more real estate companies. Recently, China Railway Construction Property Management Co., Ltd. and the Netherlands International Housekeeper Academy (China) have reached a brand cooperation, and will use Guiyang Railway Construction City and Chengdu Xipai Huanhua The two projects are pilot projects to carry out long-term and in-depth butler service concept training and service team building.
---
Xinchengyue Service and TIBA, Decrypt the International Service Gene
---
With the continuous economic development of Changzhou and its access to the international metropolitan area, the definition of quality housing has also undergone a qualitative leap. People no longer only satisfy the improvement of hard conditions such as facades, decorations, and house types, but pay more and more attention to the complete improvement of the "life chain" to conform to the wave of international quality housing—service first, housing second, software first, hardware second.
---