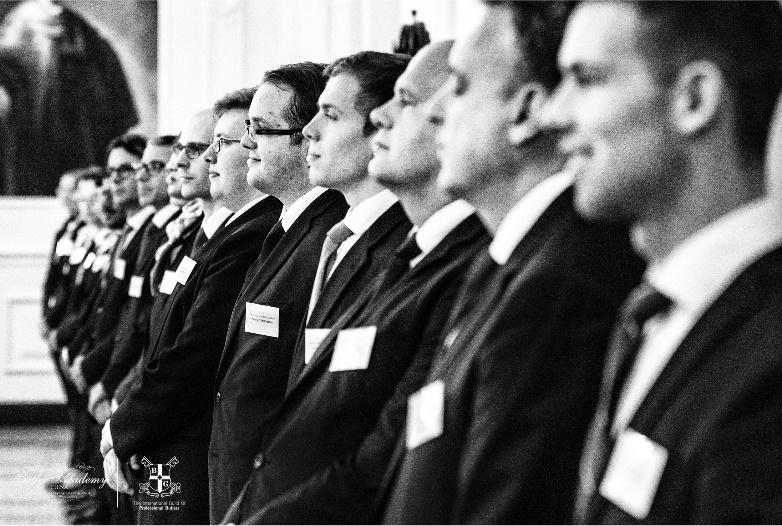 Three Star Butler Course
The TIBA Samsung Butler Course is suitable for service industry managers and experienced service providers. The course will focus on strengthening the high-level service skills of professional butlers, expanding their horizons, establishing modular management capabilities, and intensively improving professional skills with high technical thresholds. Build.

Suitable for the crowd
Have 3 to 5 years of industry butler service experience (hotel, real estate, property, club);
Serving butlers or those who work as managers or above in related companies in the service industry;
Students who have obtained the TIBA two-star butler certificate and completed the half-year actual butler service practice;

Teaching objectives
Have the ability to build a service product system;
Have the ability to standardize service products.

Course Introduction
TIBA Samsung Butler Course is one of the standard series of courses in the field of international butlers. The Samsung course aims to cultivate modern stewards of the 21st world in keeping with the times. He/she not only needs to manage private banquets, but also needs to act as an administrative manager, usually in charge of houses worth more than millions of dollars or assets of the same value.
The TIBA Samsung course consists of three modules: quality and thinking module, professional skills module, and operation management module.
TIBA three-type courses focus on cultivating the operation and management capabilities of butler talents. The courses include: butler service product system planning, service standardization, financial management, and service leadership courses.
The curriculum is rich and diverse, including a number of experience courses: equestrianism, golf, museum art appreciation, feng shui, etc.

Curriculum
The three-star course includes teaching hours: 78 hours; 6.5 hours per day.
The total number of training days for the Samsung course: 78 class hours/6.5 class hours = 12 days, a total of two weeks

Characteristics of teaching method
Operation X Management: The Samsung Butler Course is designed to help high-star butlers manage the team and operate the business. There are many professional courses in management, finance, and skills.
Experiential courses: The Samsung Butler Course sets up equestrian, golf and other family sports experience courses, art appreciation courses and furniture feng shui courses.
Star certification: Samsung butler certification marks excellent professional butler service skills and project management capabilities. Butler students who pass the Samsung course will move towards a career as a top butler.