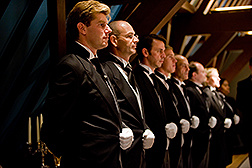 Two Star Butler Course
The Royal Classics Inheritance Course (Two-Star Butler Course) is TIBA's flagship product for cultivating professional butler elites. Because it carries the highest standards of service from the Dutch International Butler Academy, the course has a high reputation in the hospitality industry and is recognized and trusted by employers all over the world. . In this course, the trainees will accept the classic course system, teaching mode, and knowledge structure from the Dutch General Institute for more than 20 years, covering four stages covering basic butler skills, business skills, management skills, and derivative comprehensive skills. Comprehensive training for dozens of projects.

Suitable for the crowd
Practitioners who have more than three years of service industry (hotel, real estate, property, club) experience and are interested in high-end service industry;
Employers with personal butler service project needs;
Owners who want to understand the systematic private butler service business;
Other practitioners interested in the field of private butlers.

Teaching objectives
Master the systematic butler service skills in real scenarios;
Master the various application tools of the butler service in the management module;
Possess the professional ability to design personal butler services.

Course Introduction
TIBA two-star butler course is one of the standard series of courses in the field of international butler. The one-star course aims to cultivate 21 world modern stewards who are in sync with the times. He/she not only needs to manage private banquets, but also needs to act as an administrative manager, usually in charge of houses worth more than millions of dollars or assets of the same value.
The TIBA two-star course consists of three modules: quality and thinking module, professional skills and training module, and service management module. Among them, professional skills and training modules and service management modules are equally emphasized. Balance the comprehensive development of stewardship capabilities.
The two-star courses are rich and diverse, and there are a number of experience courses, including: home atmosphere creation, home 2 home flower art, Chinese incense, food and health, first aid service.

Curriculum
The two-star course includes teaching hours: 234 class hours; 6.5 class hours per day.
Total training days for the two-star course: 234 class hours/6.5 class hours = 36 days, a total of six weeks
The two-star course also sets a training time of about 4.5 class hours per day.

Characteristics of teaching method
Skills X Management: Two-star Butler Course sets up more management-type courses on the basis of teaching butler skills. Help students understand butler's practice from the management dimension.
Teaching X training: The course content and training content are perfectly integrated 1:1, so that students can truly master relevant skills while absorbing classroom knowledge, and apply what they have learned in the work environment.
Star certification: After completing the two-star course, butler students can accumulate experience through work practices, and then progress to higher-level butler courses.