Custom Training
TIBA can provide staff training services for core enterprises with butler service. Our customized training clients come from the hotel industry, aviation industry, real estate projects, property companies, and other companies with high-end service needs. Such as Shanghai Sheshan Intercontinental Hotel (Shenkeng Hotel), Sanya Capella Resort Hotel, Sanya Haitang Bay Seven-star Hotel; Hainan Airlines, Xiamen Airlines; Greentown Service Group, Shimao Service Group, China Railway Construction Group, Huawei State Banquet Class, Hunan Dream Jie Home Textiles, etc.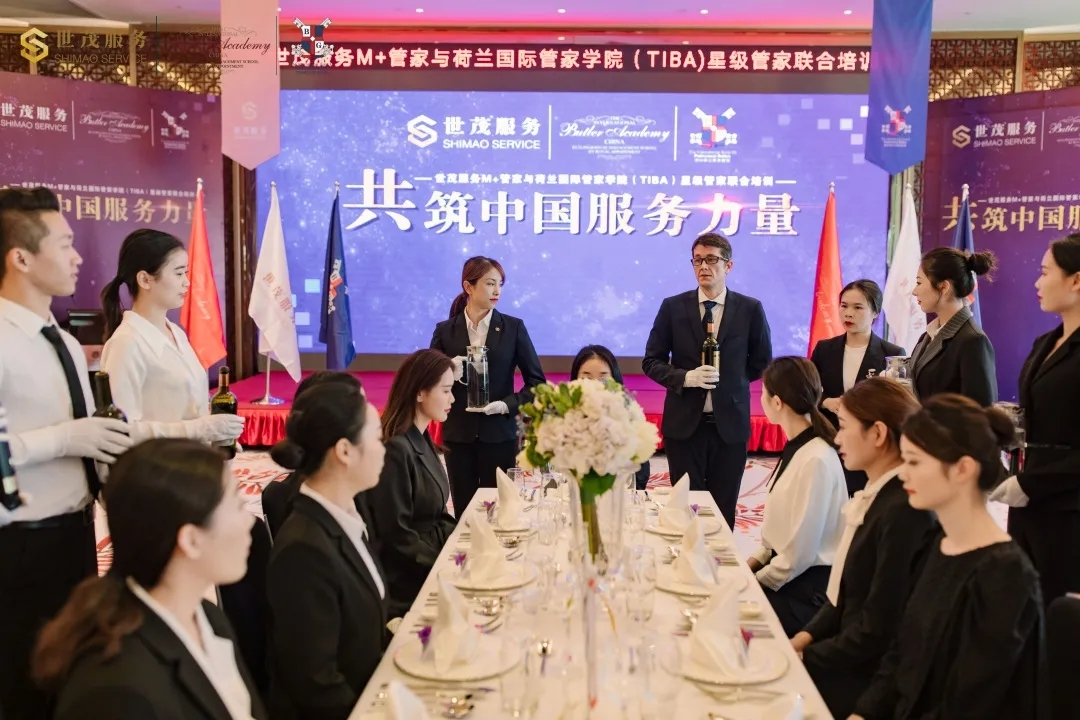 Shimao Service Group【M+service】
The Shimao Service M+ Butler Team is a high-quality service team that has undergone rigorous screening and training. It is composed of outstanding elites from industries such as flight attendants, hotels, and high-end clubs. In October 2020, TIBA·China conducted training on high-end service, Chinese and Western table manners training to actual combat exercises for M+ butlers, including banquet ballet service, wine tasting & afternoon tea service training. In this training session, the top 20 students with excellent performance have obtained the star housekeeping certification of the BG International Professional Butler Alliance.
Greentown Service Group
Greentown Service is one of the top property service companies in the industry in terms of property type, service area, and customer satisfaction. Greentown Service Group has reached a cooperation with TIBA·China to provide Greentown Service's new high-end life butler service brand——Shen Ge Butler , To carry out in-depth cooperation from multiple levels of training system, certification standards, trainers and venues, and provide customized training for many of Greentown's real estate projects (Greentown Wuxi Lily Garden, Greentown Jinlin Canal Mansion).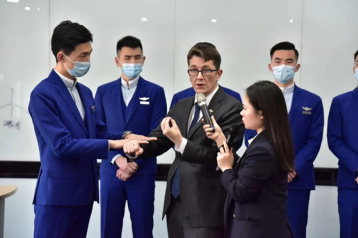 Xiamen Airlines【Skyline Gentleman】Training
[Sky Gentleman] is a brand new flagship project in the Xiamen Aerospace Inter-Services series. It is committed to building a service team that integrates "innovative awareness, professional skills, and international literacy" in an all-round way to show the world the style of the Xiamen Airlines male passenger team. In the first phase, 20 "Skyline Gentlemen" received special customized training from TIBA·China, passed the assessment and obtained the star-level butler qualification certification of the International Professional Butler Alliance.
Hainan Airlines
Hainan Airlines pursues the corporate management philosophy of "enthusiasm, integrity, performance, and innovation", and Hainan Airlines adheres to the "Oriental Hospitality" and advocates the service philosophy of "Customer First". In 2019, Hainan Airlines reached a cooperation with TIBA·China to provide 8 days of customized service training for all flight attendants of its business class. As a result, Hainan Airlines became the world's first airline to implement butler service in business class.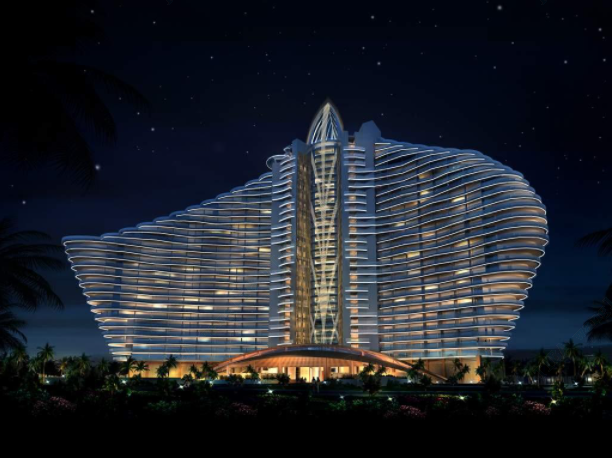 【Sanya】Seven-star hotel in Haitang Bay
Sanya Haitang Bay Seven-Star Hotel is a top-level resort-type high-star luxury hotel. During the hotel's opening period, in order to provide the hotel with high-end service quality that matches the hardware, the Butler Academy is specially invited to export butler talents for its opening and large-scale The VIP guests invited by the event provide top VIP private butler service, and the service of the butler team has won unanimous praise from customers.
【Sanya】Capella Resort Hotel
TIBA (China) September 2018 butler training program entered Sanya's luxury resort hotel-Sanya Capella Hotel. After 10 days and 60 class hours of intensive training, 25 hotel butlers have fully grasped the essence of butler service image, hotel butler service skills, butler service concept and butler service thinking. While appreciating the butler culture, the meaning of service and the art of service, employees can more calmly and accurately provide customers with wonderful services that exceed expectations.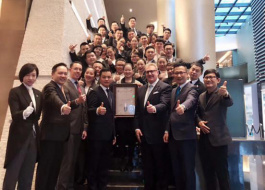 【Shanghai】Shimao Shenkeng Hotel
On November 15, 2018, the world's new landmark "Shanghai Sheshan Shimao Intercontinental Hotel" with a depth of 88 meters, 11 years of construction, cost of 2 billion, and 38 technical patents officially opened. Shimao Shenkeng Hotel specially invited the Dutch International Housekeeper Academy ( China) carried out a week-long customized training for it to create the most professional butler service team for this world-class landmark hotel and provide full-system butler service for every in-house customer.