The Classic Royal Heritage Class will start in March, so register as soon as possible!
---

  · 荷兰国际管家学院(TIBA)为全球首屈一指的专业管家培训机构;
  · 被欧洲多个皇室钦定,为其提供专业管家人才,并签署"皇室任命书";
  · 2018年、2020年,均被《英国资本金融国际财经》杂志评为全球最佳私人管家培训机构;
  · 2020年,据胡润百富榜数据,由TIBA培养输出的管家,为高净值人群最爱用的私人管家。
  经典皇室传承课(二星认证管家课程)
  学习方式:线下学习+线下测试
  学习课时:6周(288授课课时)
  学习地点:中国·成都
  报名价格:50800元(年后将统一调至60800元)
01 学什么?
总院20余年经典课程
全面深化管家职业素养
在为期6周的线下训练营中,将进行涵盖管家基本技能、商务技能、管理技能、衍生综合技能四个阶段,多达几十个项目的全方位培训,实现个人专业能力的倍数级蜕变。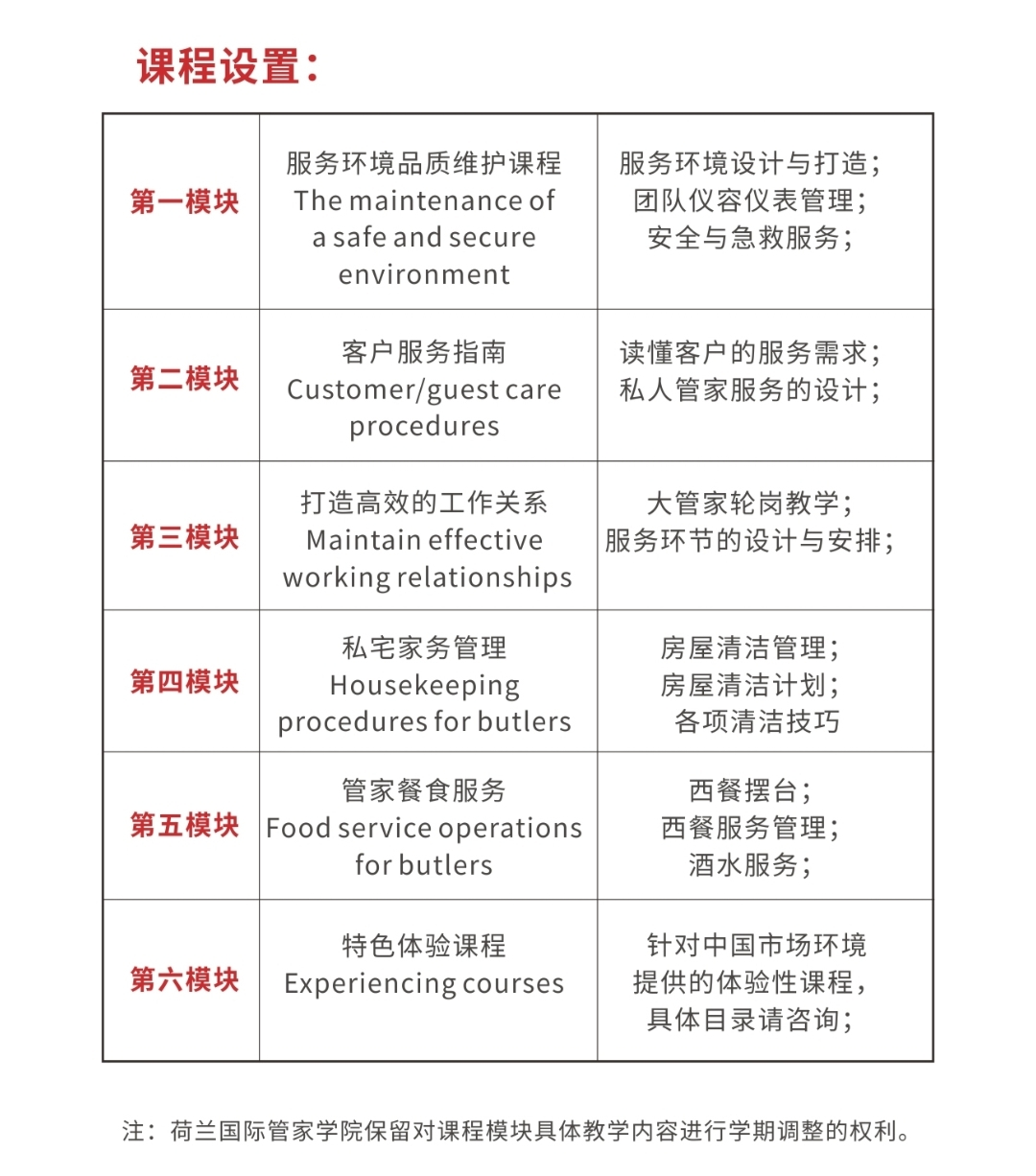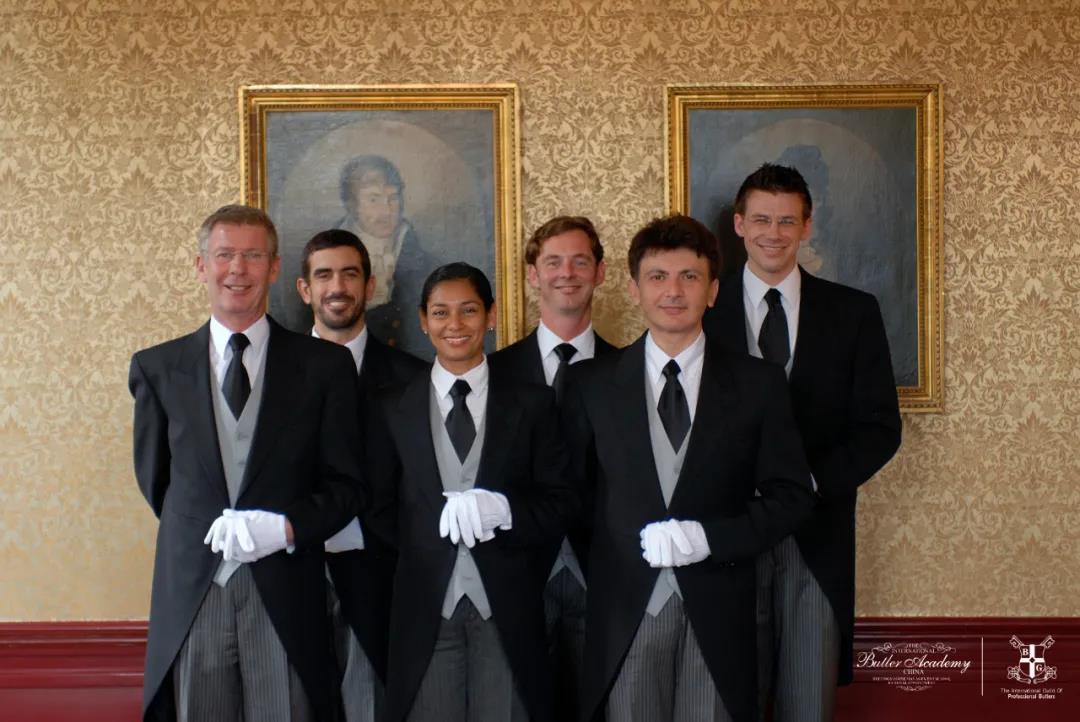 02 有什么收获?
TIBA毕业证,BG认证二星管家
全球通行认证,高薪事业敲门砖
  学员完成6周线下培训并通过考核后,将获得由TIBA授予的毕业证书+国际职业管家联盟(BG)认证二星管家证书。TIBA是全球首屈一指的私人管家培训学院,其专业水平获得国际认可。TIBA的资格认证将是您高端专业服务技能的有力凭证,更易获得雇主与企业的认可,为您提供出色的职业发展机会。结业学员可往私人管家、高端酒店、物业、会所等行业发展,工作领域宽,选择性多,可实现轻松转行。
03 有什么服务?
毕业免费加入BG,10项限量权益
高效资源共享,精准专业服务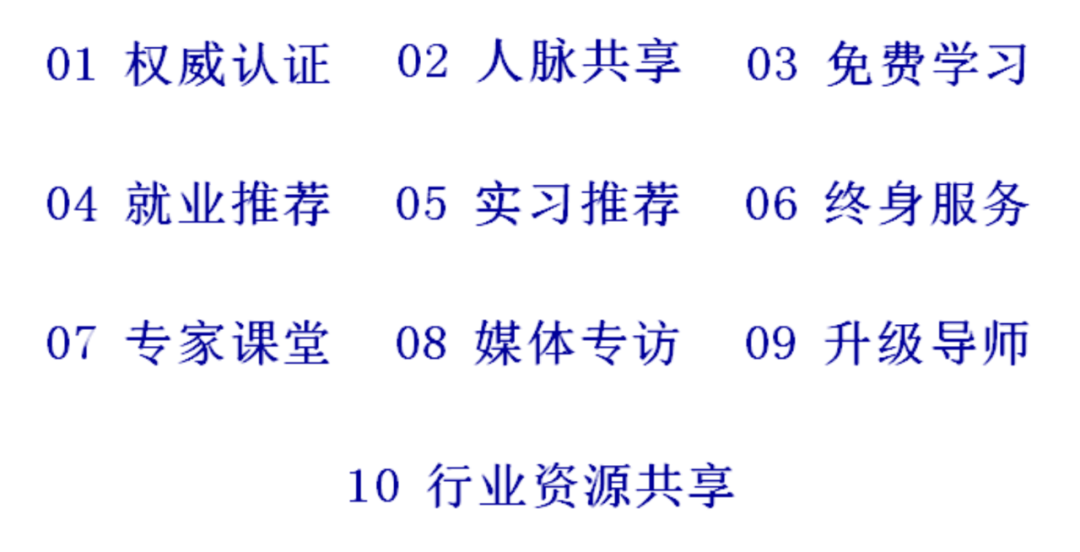 04 往期学员
在热爱的领域,做专业的事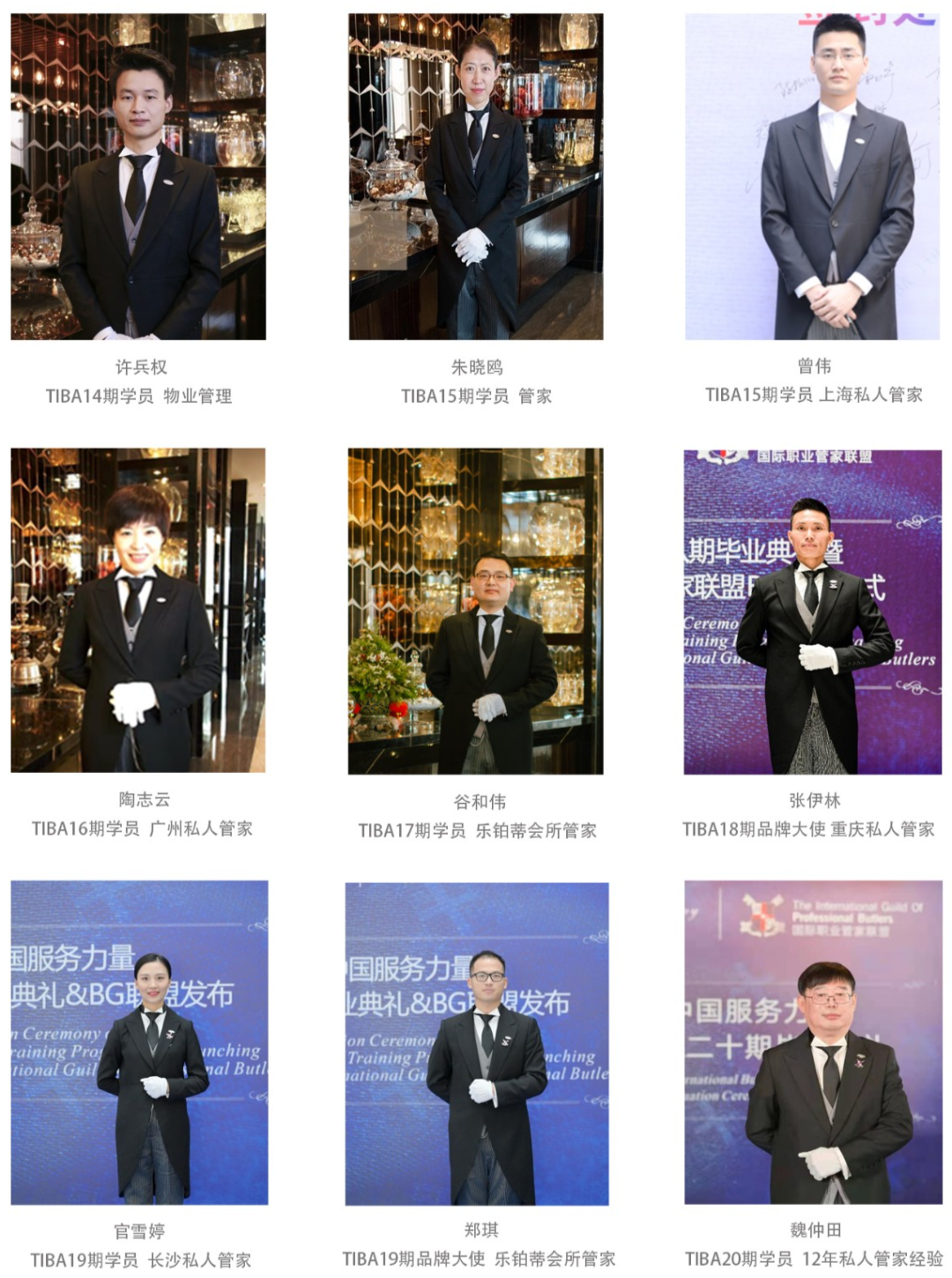 报名及咨询请联系:
18280171170 刘老师
China Railway Construction Property & TIBA, reached multi-city and multi-platform brand cooperation
---
The presentation and improvement of project quality by high-end services are being valued by more real estate companies. Recently, China Railway Construction Property Management Co., Ltd. and the Netherlands International Housekeeper Academy (China) have reached a brand cooperation, and will use Guiyang Railway Construction City and Chengdu Xipai Huanhua The two projects are pilot projects to carry out long-term and in-depth butler service concept training and service team building.
---
Xinchengyue Service and TIBA, Decrypt the International Service Gene
---
With the continuous economic development of Changzhou and its access to the international metropolitan area, the definition of quality housing has also undergone a qualitative leap. People no longer only satisfy the improvement of hard conditions such as facades, decorations, and house types, but pay more and more attention to the complete improvement of the "life chain" to conform to the wave of international quality housing—service first, housing second, software first, hardware second.
---